This is a new rifle listing for sale.
We have more rifles in various conditions in-stock from Good to Very Good+ condition - Price will vary based on condition.
We also have a limited number of VG-Excellent condition NIMROD 6x and 10x scopes that will be sold with the rifles as an option.
Price ranges on rifles only are $4500 - $7000 respectively.
6x NIMROD $1800 (Scarce / Rare) M118 or M852 BDC turret cap model available: VG condition
10x NIMROD $2300 (Very RARE / Hen's teeth) M852 BDC turret cap model only: VG condition
A word on optics. Mauser shipped the IDF rifles with Zeiss 1.5-6 Diavari scopes which the IDF snipers quickly discarded. The NIMROD, Photonic (Kahles) and Schmidt & Bender scopes were all used on these rifles according to multiple IDF sources. I was never in the IDF so I cannot give a first person opinion. Not going to argue with anyone on this... Personally, I think the IDF units did whatever they wanted to do for the most part.
Vintage Rifle Shooters Club - VIDEO Forgotten Weapons - VIDEO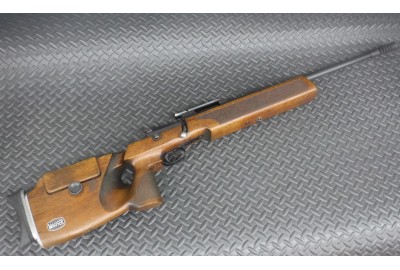 Mauser SP66 Sniper Rifle MOD 66SOnly 365 rifles made. Mauser never exported this model to USA. These..
Showing 1 to 1 of 1 (1 Pages)